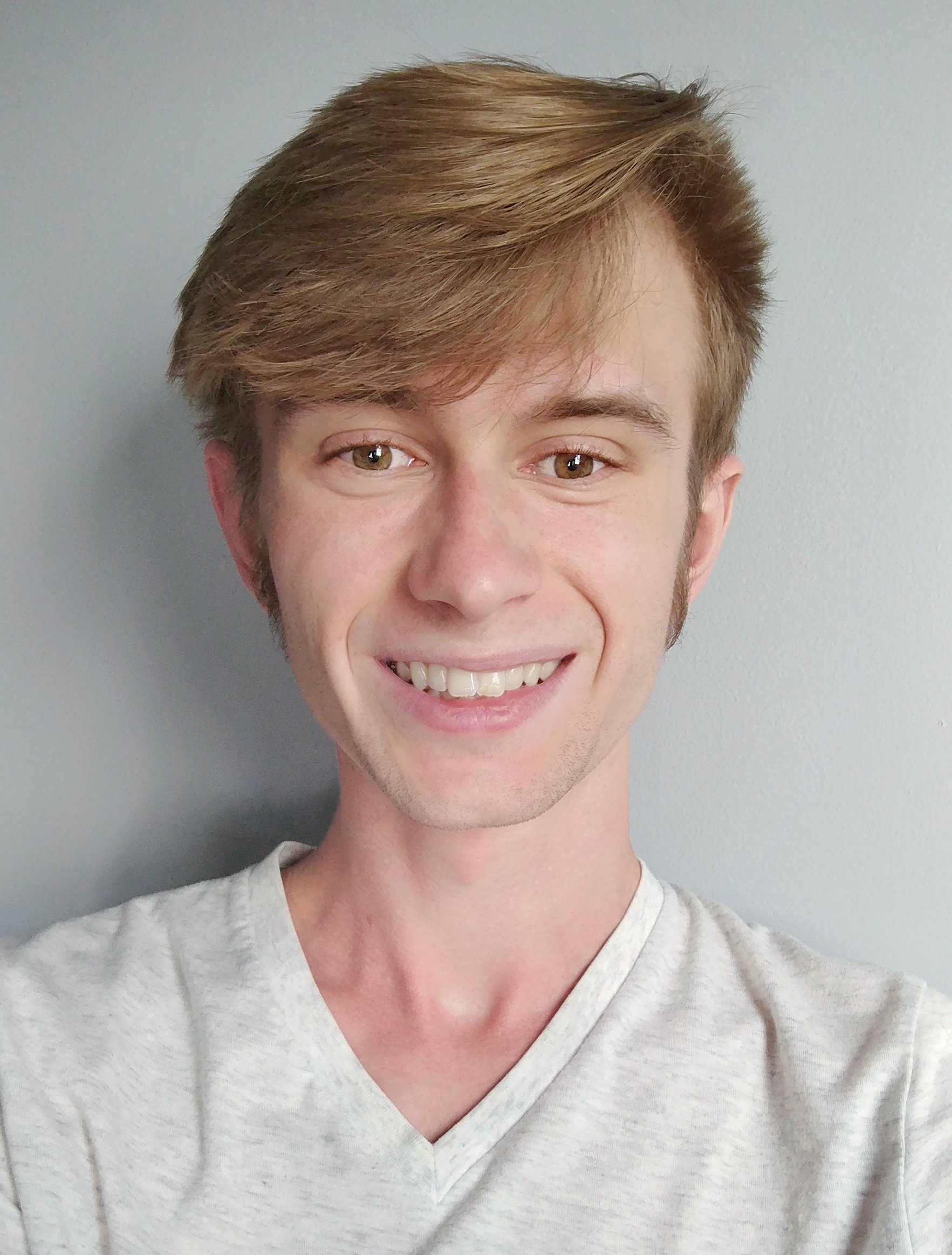 My name is Ted and I create graphics, develop designs, make animations, and build apps. My two areas of interest are graphic design and app development. I am experienced in developing websites and use whatever software is needed to make interesting graphics.
I am currently working as a software developer but can also take on other work on the side. I am always looking for new challenges and am open to interesting, new projects. If you'd like my help with a project, feel free to say hi@doseofted.com. You can also contact me for a print copy of my resume.
I Build Apps
Skills include:
JavaScript/TypeScript
CSS/Sass
HTML
Python
PHP
SQL
MongoDB
C#/XAML
C++
Java
A friend told me in middle school that C++ is the hardest high-level language for beginners to learn. So, I learned it first. With the help of my science teacher's old college textbooks about programming, I taught myself to code. In high school, I dropped C++ in favor of developing for the web and learned the programming and markup languages I needed to build a website, client and server-side.
Since then, I've continued to learn about app development through personal projects like Aesthetic (on Experiments with Google), Okay Printing (won a silver ADDY as a student), Infini (a future webinar solution), and Project Mora (collection of digital files that will be sent to the Moon).
I Design and Create
Software:
Photoshop
Illustrator
After Effects
InDesign
Blender
Moho Pro
Affinity Designer
Affinity Photo
Affinity Publisher
Vegas Pro
I enjoy making designs, art, and animations in both 2D and 3D. Since elementary school, I have been interested with design in one form or another, whether it be digital design, photo manipulation, perspective drawings, or 3D modeling and animation.
When I couldn't afford the software I needed, I taught myself using open source software like GIMP, Inkscape, and Blender. I am now an Adobe certified Visual Design Specialist (with certifications in Illustrator, Photoshop, and InDesign). Through personal projects, I have taught myself 3D modeling, UI/UX design, print design, and animation in both 2D and 3D. However, software knowledge doesn't mean much if you can't create something nice with it. I'll let you be the judge of my work though.
I am interested in design primarily because I see so much bad design in apps and websites that I am required to use for school or work and want to help create digital experiences that are pleasant and easy to use.
Practice makes Perfect
I teach myself new skills with personal projects. Living in Eastern Kentucky, there aren't as many opportunities for developers and designers. Many of the skills I've learned, I gained from creating a project, setting goals, and learning the skills required to complete that project by myself. While I am always learning, I also feel that I've gained the skills I need to create full, working applications. I have two apps planned for 2019 that I am excited to share, with updates provided through this website.
In many ways, I am self-taught. When school didn't teach me the skills I needed, I taught myself. In fact, I've taught others. I helped teach a twelve week boot camp in Morehead through the Innovation Launchpad where we showed attendees how to both create and design their own website from scratch. I am always willing to learn and always enjoy the opportunity to teach.