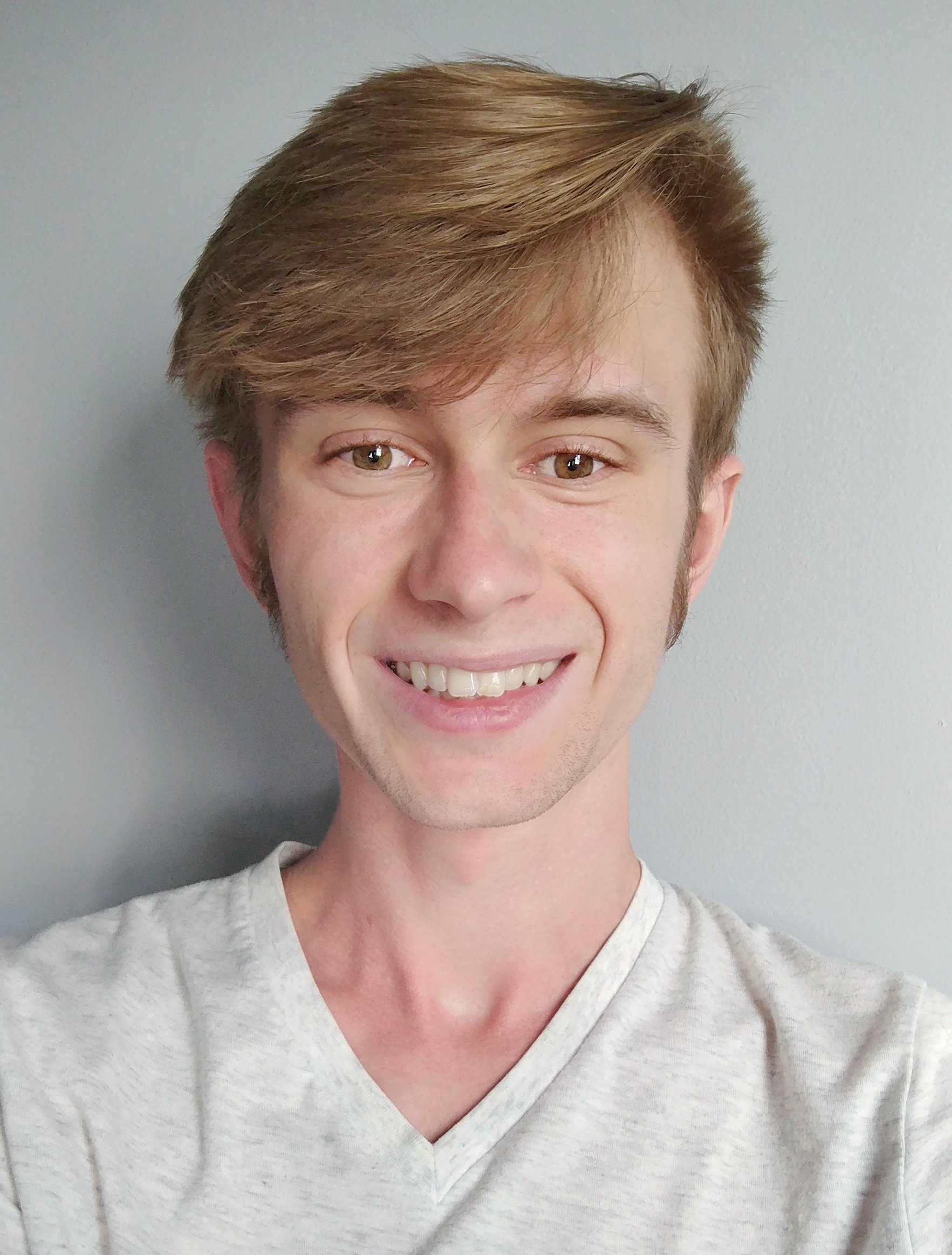 My name is Ted. I make designs and write code for the web. I use web technologies to make web pages and apps including HTML, CSS, JavaScript, and PHP. I am also familiar with C++ and hope to journey into application development. When not coding, I make interesting graphics and animations.
I'm currently going to school to major in Computer Science in hopes of becoming a developer. I am also going for a Visual Communication minor in hopes of becoming a designer. I hope to find a job where I can be a little of both. I am always looking for new challenges and am open to new projects. If you'd like my help or want something made, feel free to say hi@doseofted.com. You can also contact me for a copy of my resume.
Sometimes I Build Websites
Skills include:
HTML and HAML
CSS and Sass
JavaScript and TypeScript
C++
PHP
Python
MySQL
Bash scripting
I was told in middle school (by a friend and super-skilled programmer) that C++ is the hardest high-level language to learn for beginners. So, I learned it first. All of the other languages came easy after that. In high school, I dropped C++ in favor of web technologies and learned all of the programming and markup languages I needed to build a website, client and server-side.
I've made a few websites and templates, a few web apps (one that's on Experiments with Google), and the website you're looking at right now, from scratch. I love the idea of building for the web because we no longer only build webpages for sharing information. We can now build simple web applications where we can work and create and instantly share with others.
While I love making things for the web, many of my programming ideas should not be built inside of a browser. I have bigger, better ideas and that means breaking free from the confines (and comparatively slow performance) of a web browser. I'm now going back to learning application development where I'm learning how to make better native apps for mobile.
I can be Artsy
Software knowledge:
Photoshop CC
Illustrator CC
Premiere CC
Animate CC
InDesign CC
Affinity Designer
Affinity Photo
Vegas Pro
Blender
Bonus: MuseScore
I enjoy making designs, art, and animations. From elementary school forward, I have been interested with design in one form or another, whether it be digital design, photo manipulation, perspective drawings, or 3D modeling and animation. I am certified in Illustrator and Photoshop (even though I prefer Affinity Photo and Designer). Through personal projects, I learned how to use Blender for 3D modeling, texturing, and animation. However, software knowledge doesn't mean much if you can't create something nice with it. I'll let you be the judge of my work though. Check out my projects and see some of my work with this software.
I am interested in design primarily because I see so much bad design on the web and want to help solve this problem. In order to create a design that works, you must first understand how people use software in whatever medium that they will be interacting whether that interface be visual or aural. Second, you must understand that those interacting with products that we create do not have first-hand knowledge of the software; nothing should be assumed. Third, you should know that less design is better design. These are ideas I use to create interfaces that work.
Practice makes Perfect
I teach myself new skills with personal projects. Living in Eastern Kentucky, there aren't as many opportunities for developers and designers. Many of the skills I've learned, I gained from creating a project, setting goals, and learning the skills required to complete that project myself. I hope to create opportunity by starting a personal project and turning it into a full-fledged, marketable product (just wait).
In many ways, I am self-taught. When school didn't teach me the skills I needed, I taught myself. In fact, I have taught others. I helped teach a twelve week boot camp in Morehead through the Innovation Launchpad where we showed attendees how to both create and design their own website from scratch. I am always willing to learn and always enjoy the opportunity to teach.
Get in Contact
You can send a quick message to me with the form below. For longer messages or sending files, send an email to me: hi@doseofted.com. You can also contact me on the social networks above.