Spoonful of Sugar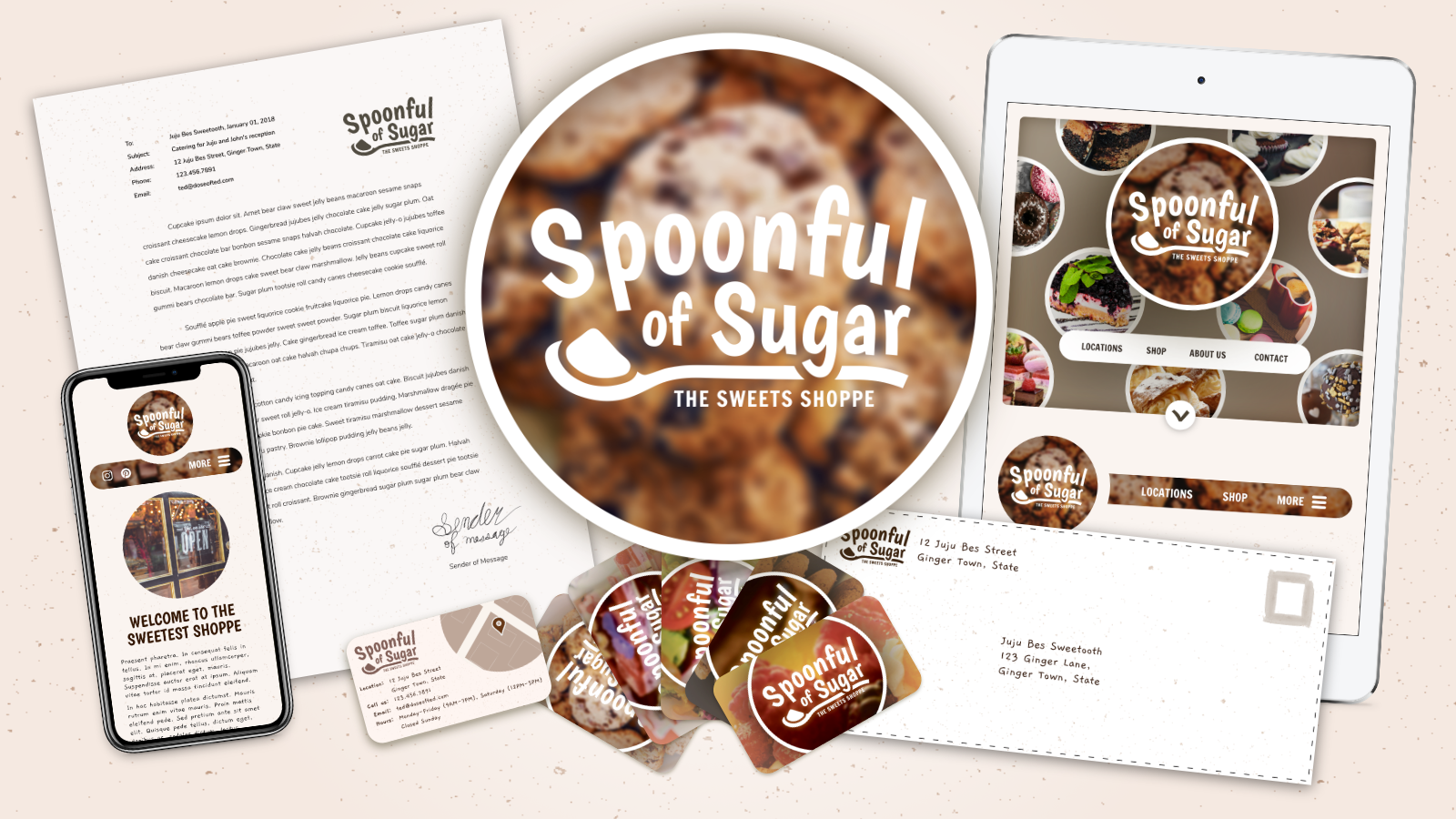 A Rebranding Project
I was very excited for this school project. The goal of this assignment was to create a brand for a real or imagined restaurant and all assets. I created a logo, mockup of a website, business cards, menu, letterhead, envelope design. All of these assets followed a style guide made specifically for the brand of the restaurant. I chose a real restaurant in my hometown to complete this project called Spoonful of Sugar, Sweets and Such. It's a great bakery located in Mount Sterling, Kentucky. While their current branding works (albeit a tad dated), I wanted to experiment with a new look that still captures the feeling of the bakery.
When you walk into the bakery, the first thing you notice is, of course, the smell of baked goods but also the atmosphere. It has a very antique feel. The first thing you see is the original, exposed brick underneath brand-new drywall underneath warm, dimmed, decorative light fixtures. The next thing you'll notice is a compilation of big band and 50's music playing softly in the background. You then walk into another room and the music becomes louder and you'll notice lots of local art and the music becomes a little louder. There's a lot to look at around the restaurant while you wait on your order. I wanted to capture this atmosphere in the brand.
I've contacted the bakery to show off the design but didn't hear back. However, I personally like the style and would like to share this online. I've since taken this design and modified it to remove copyrighted images and use of possible trademarks so that I can share this project online, here on my personal website.
Let's Fix the Logo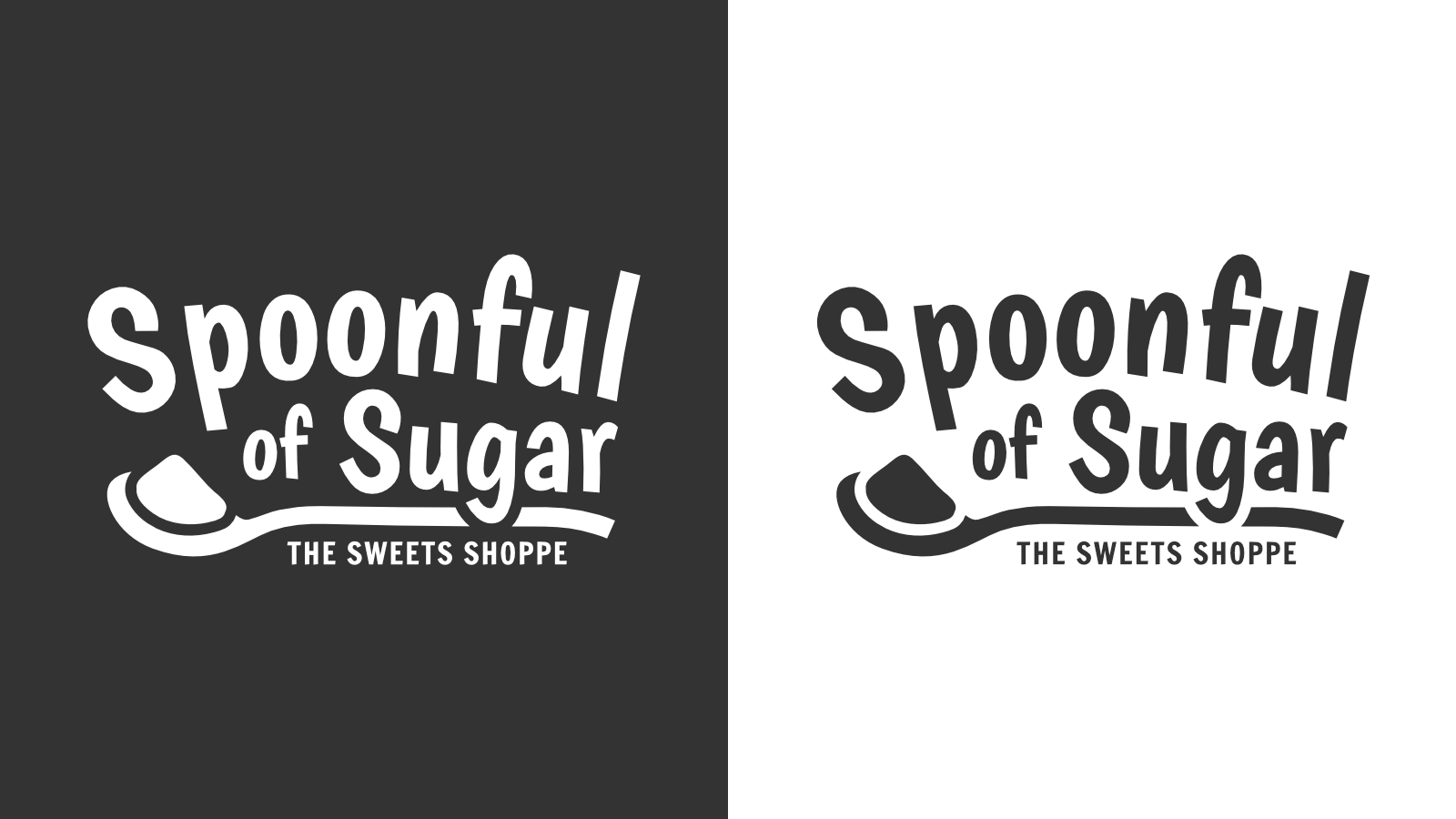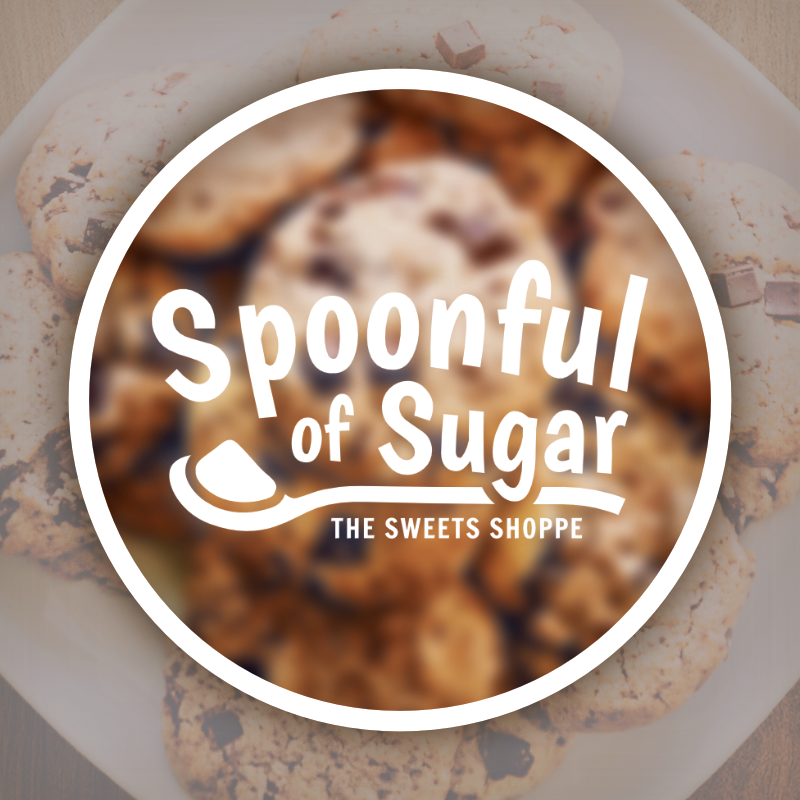 The first thing I started with was the logo. The logo should be iconic and recognizable at first glance. The old logo used a cursive font and displayed a decorative spoon. While the logo fits the brand, it is a little dated and isn't the easiest to read (logo can be seen at their website). I wanted my logo to have '50's, retro, playful feeling. To help accomplish this, I used a very relaxed and freeform font called Boogaloo and fixed the text to a curve. I also used a color palette consisting of light browns and warm whites. The logo took a lot more time than I anticipated just because of how many revisions I made to fix the shape and form of the logo (in between creating other assets).
Making a Website Mockup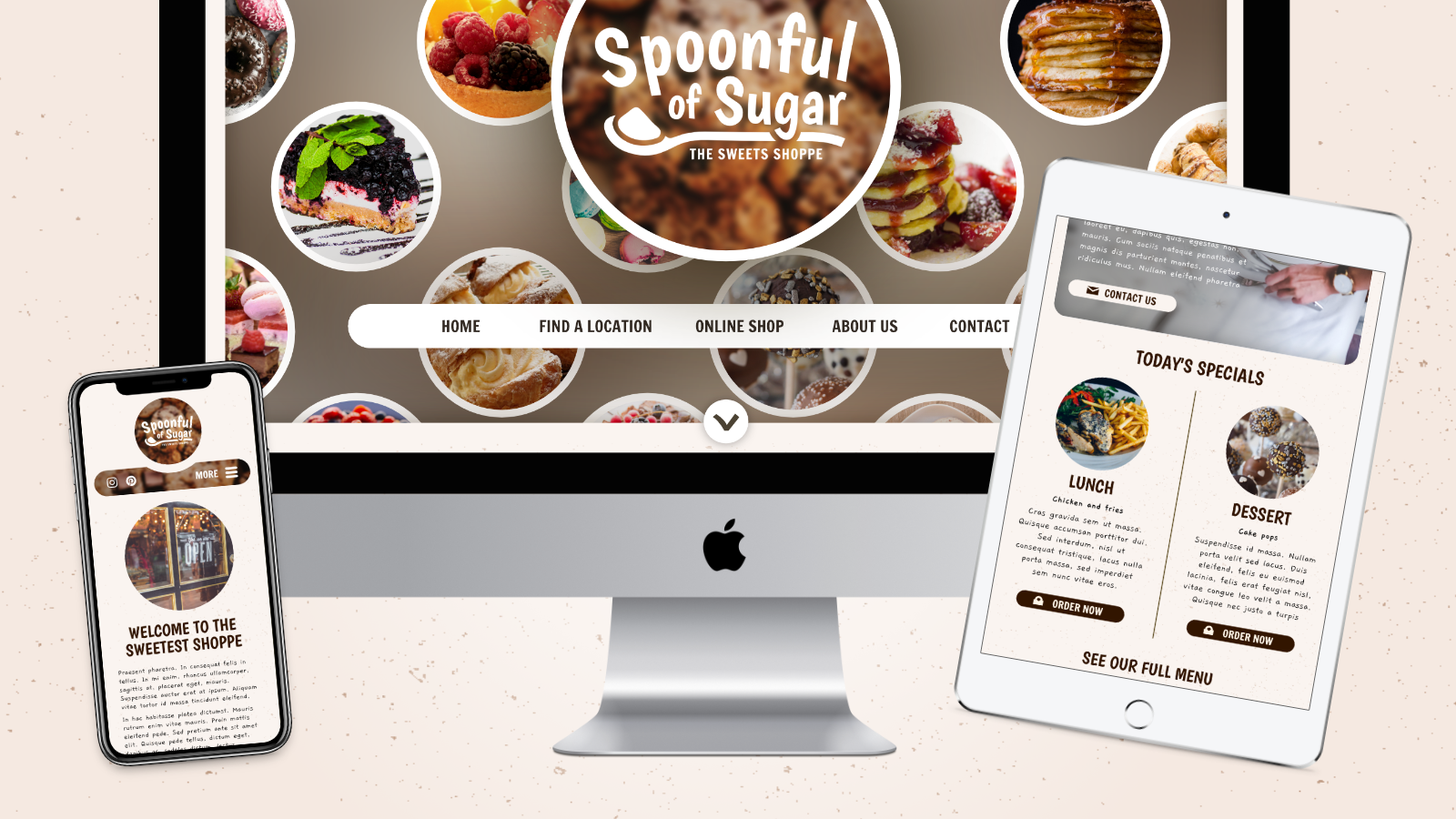 See Full Website Mockup
I ended up using this character style and the original characters for an animation (not about the Reconstruction era). It was a big project and I ended up with two scripts, both of which would run at fifteen minutes long. That's a lot to animate, especially considering I had only made one animation before this project (which was very poor, I must add). I ended up creating a small set in Blender along with all four of the main characters, a website (which you can check out here), a draft of a font that I used for the logo, and many sketches I used for planning the animation. I ended up making a trailer for the animation that didn't look too hot. This is what led me to put the project on hold until I improved my animation skills. It's been a few years since then but maybe one day I'll get back into animation.
A few years later, I came back to this old style for a school project but my characters became 2D again.
This page is in progress …
I've began uploading this project to this page but some content still has copyrighted content that I cannot show on my website just yet. I'll update this page soon to show business cards, menu design, and other goodies.